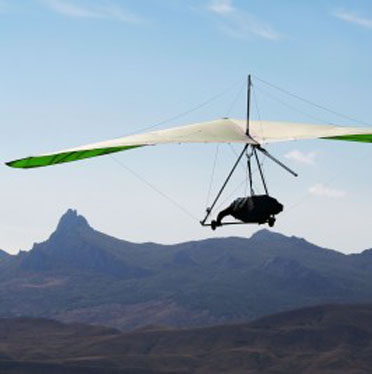 "The Maecenas team's direct involvement in the turnaround of a company is the main tool for the Value Generation."
The Maecenas team draws on its experience and track record of success, coupled with a sound and proven working methodology, to boost value generation in investee companies.
To that end, it uses two fundamental operational levers:
• Implementation of the Turnaround Strategy or restructuring during the first phase of the investment.
• Implementation of the Management Strategy in the maturation phase of the investment with previously selected management teams to complement those already in place in the acquired companies.
Maecenas' differentiation rests on its Pillars for Generating Value: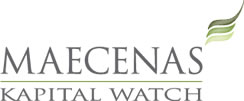 They allow the management team to maximize return in the different phases of the Investment Cycle: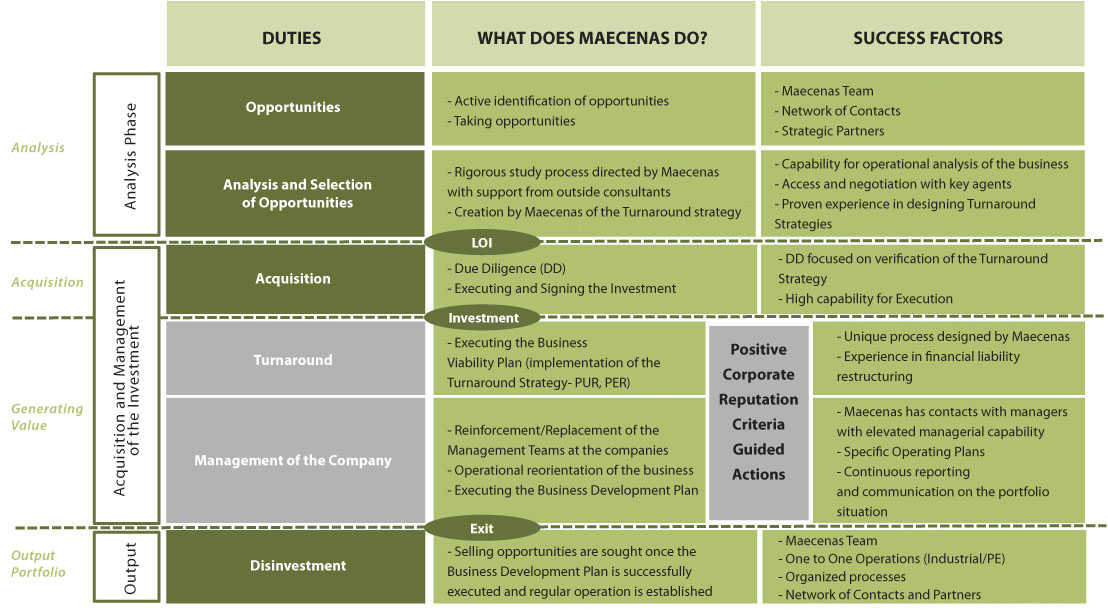 Maecenas takes a broad tripartite approach:
PHASE 1-Turnaround
During the first year of each investment, the greatest value will be generated by implementing the turnaround strategy (from 6 months to 1 year) in the company.
PHASE 2- Management
From that moment on, value will be generated by guiding and supervising the management team of each investee company (to be strengthened or replaced as needed). In this phase the goal is operational consolidation and financial reorganization.
It is estimated to take 2-3 years from the end of the Turnaround phase.
PHASE 3- Exit
Once the phase 2 objective is achieved, the divestment stage begins, selling off to trade buyers (national/international) and/or private equity funds (national/ international), and generating high returns due to the improved positioning of the investee companies./p>